† Percent Daily Values (DV) ARE based on a 2,000 calorie diet. ** Daily Value (DV) not established.
Warning: For healthy adults 18 years of age or older. Consult a medical doctor before use, especially if you are pregnant, nursing, anticipate surgery, take medication, or are otherwise under medical supervision. Keep out of reach of children.
SUPER POWDER
Sample Kit
Kit Includes:
2x Acai Pomegranate Packets
2x Orange Packets
2x Pink Lemonade Packets
Free shipping!*
A NEW & IMPROVED effervescent blend of vitamins, electrolytes, antioxidants, nootropics, natural caffeine and other daily essentials supports a lifted mood and increased focus*.
Only 5 calories per serving and 0 g of sugar
Gluten-free and soy-free
Non-GMO, Vegetarian
No artificial flavors, colors, or sweeteners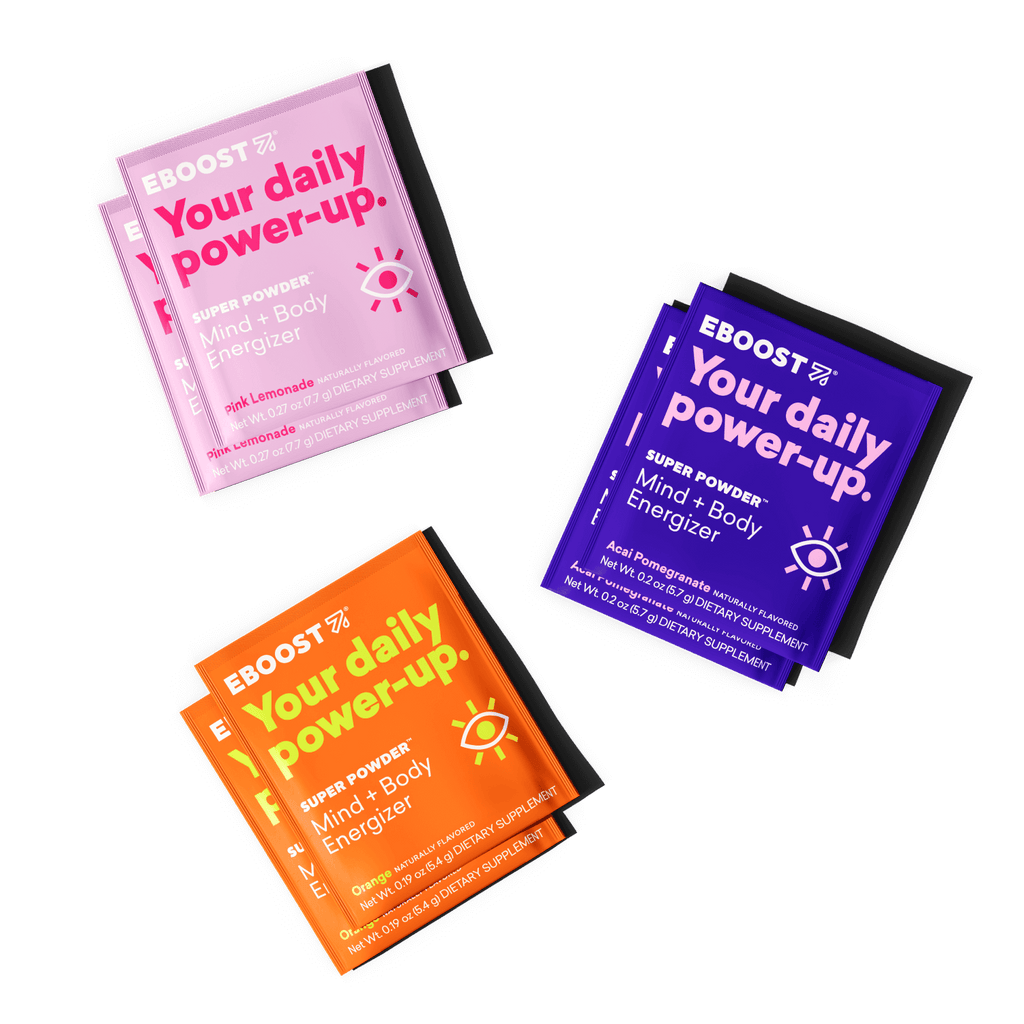 *Free Shipping only applies in the following conditions:
Cart only includes Sample Kits.
Total Cart Value is over $40 USD.
If your cart CONTAINS a sample kit but ALSO a full size product AND the total cart value is LESS than $40 USD, standard shipping rates will be applied.
Amp your focus and mood.
The OG formula that started it all, SUPER POWDER is an all-in-one little packet that holds up to its name, providing energy, vitamins, minerals, electrolytes, and mood support. Experience natural daily wellness at home or on-the-go with this transformative formula that offers a true staying power like none other.

NEW & IMPROVED:

Updated flavor and sweetener system (Stevia + Monk Fruit) for a smoother sweetness similar to cane sugar without an after-taste.

Updated vitamin & mineral contents consistent with 2021 FDA guidelines

Now, All 3 flavors contain Vitamin A!
Drink your best life.
Essential vitamins and minerals
1,000 mg of Vitamin C, and 100% daily value or more of Vitamin D, B3, B6, B12, folate, zinc, selenium, copper, and chromium.
Steady energy and focus
Natural caffeine from green tea and green coffee seed provides energy that stays with you, powering all the moments that matter.
Mood and alertness support
A proprietary blend of 5-HTP, resveratrol, l-tyrosine, quercetin, huperzine-A and astragalus. Sharper, clearer, happier.
Hydration
A blend of electrolytes helps you stay hydrated and replenish your body from the minerals lost through sweat.
Antioxidants
Vitamin C and Selenium work as antioxidants to help prevent oxidation and protect from the damage caused by harmful molecules called free radicals.
Perfect for:
Everyday energy.
Work or study.
Jetlag and red-eyes.
That daily 3pm slump.
Having maybe one too many last night.
How to Use
---
Empty one packet into a glass or bottle. Add 12 fluid ounces of cold water and let the mixture fizz. Stir if desired.

Pro-tip: Mix it up! Add to your smoothie or use as a healthy mixer.
From Our Fans
EBOOST gives me that jolt of energy and winning edge. I feel great immediately after taking it and no crash! Erik Anderson, Personal Trainer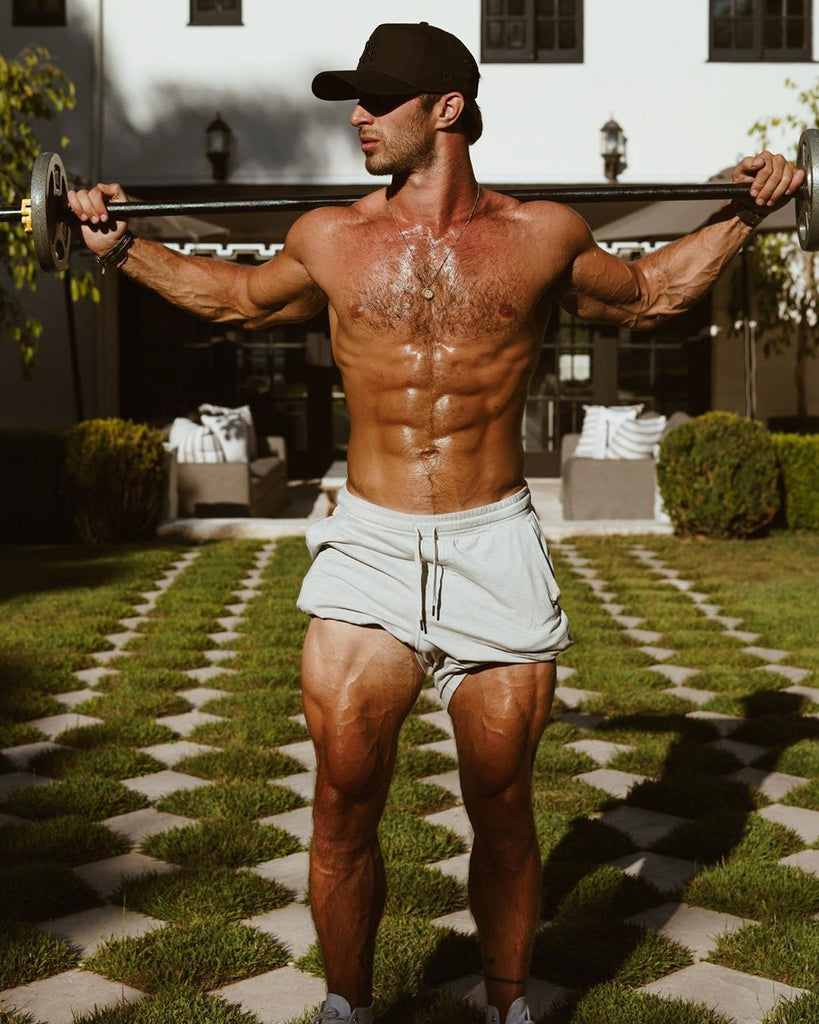 Buy Now