† Percent Daily Values (DV) ARE based on a 2,000 calorie diet. ** Daily Value (DV) not established.
Warning: For healthy adults 18 years of age or older. Consult a medical doctor before use, especially if you are pregnant, nursing, anticipate surgery, take medication, or are otherwise under medical supervision. Keep out of reach of children.
POW
Pre-Workout Powder
POW® is a natural pre workout that enhances your mind and muscles to help you maximize your workouts. Work out hard and recover smoothly with clinically tested ingredients in doses that deliver. Try a sample kit!
Supports muscles performance, energy, circulation & joints
Non-GMO, Vegetarian, Gluten-free, allergen free, soy free
No artificial flavors, colors, or sweeteners
Free of banned performance enhancers
No crash or jitters
&nbsp
455 Units sold in the last 7 days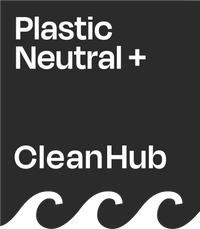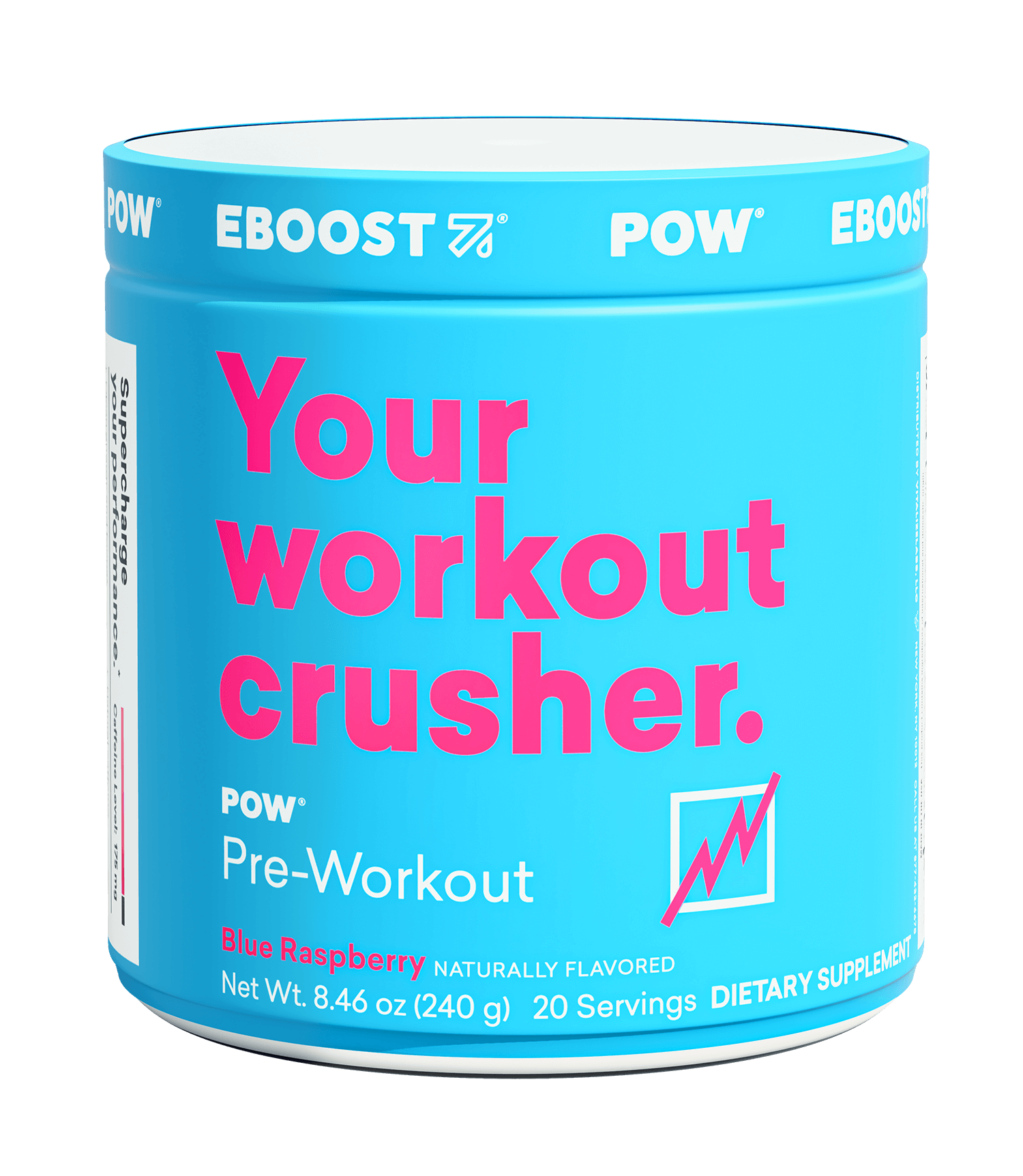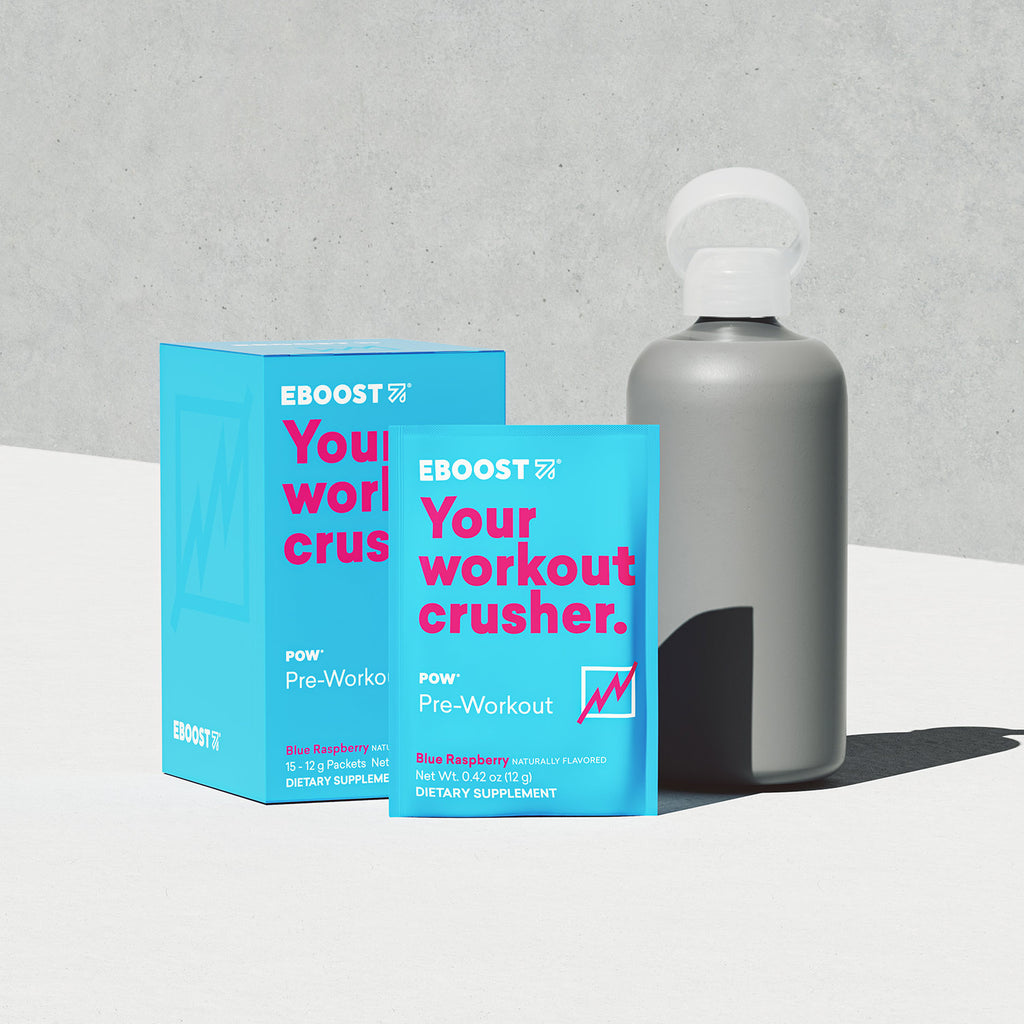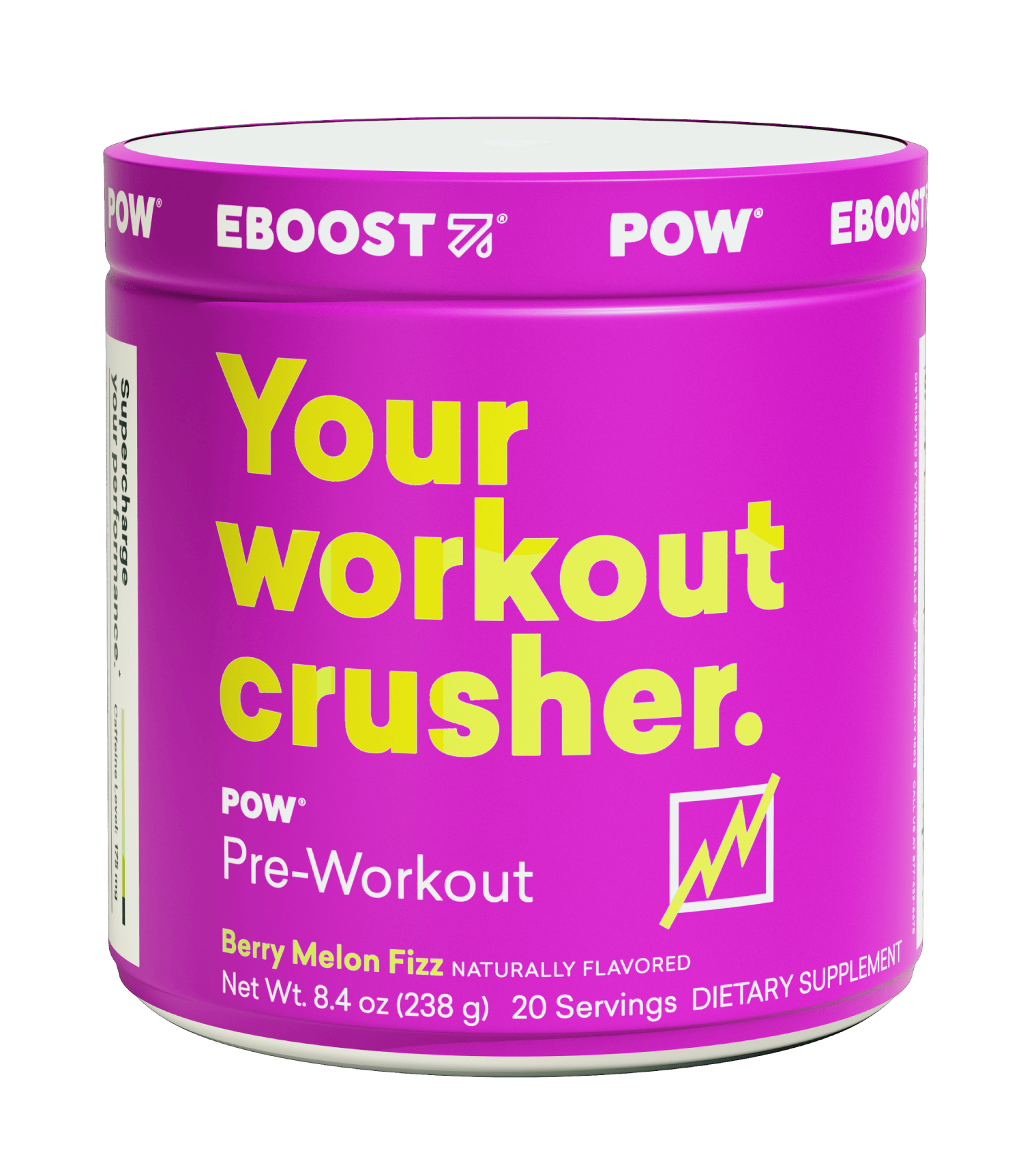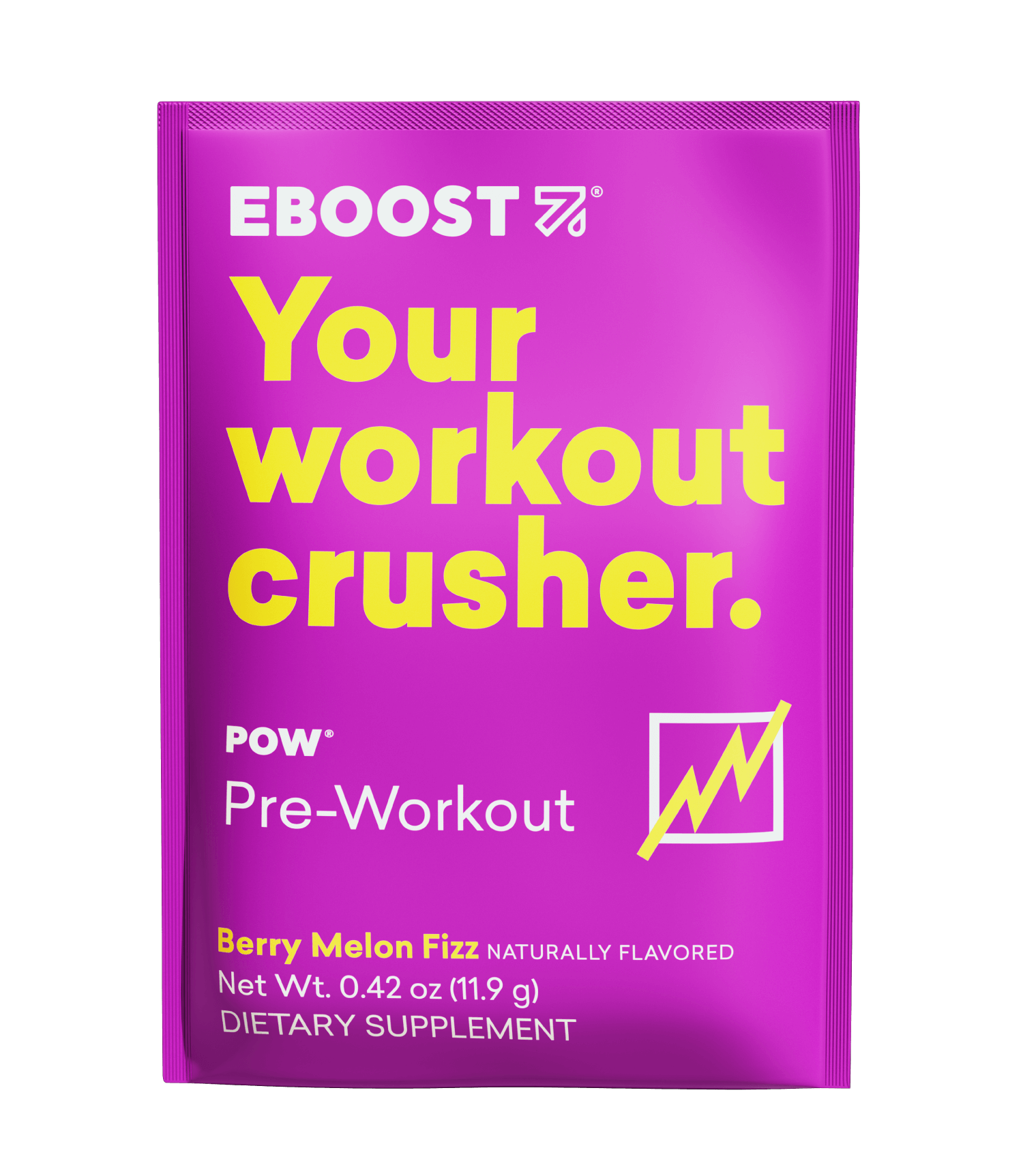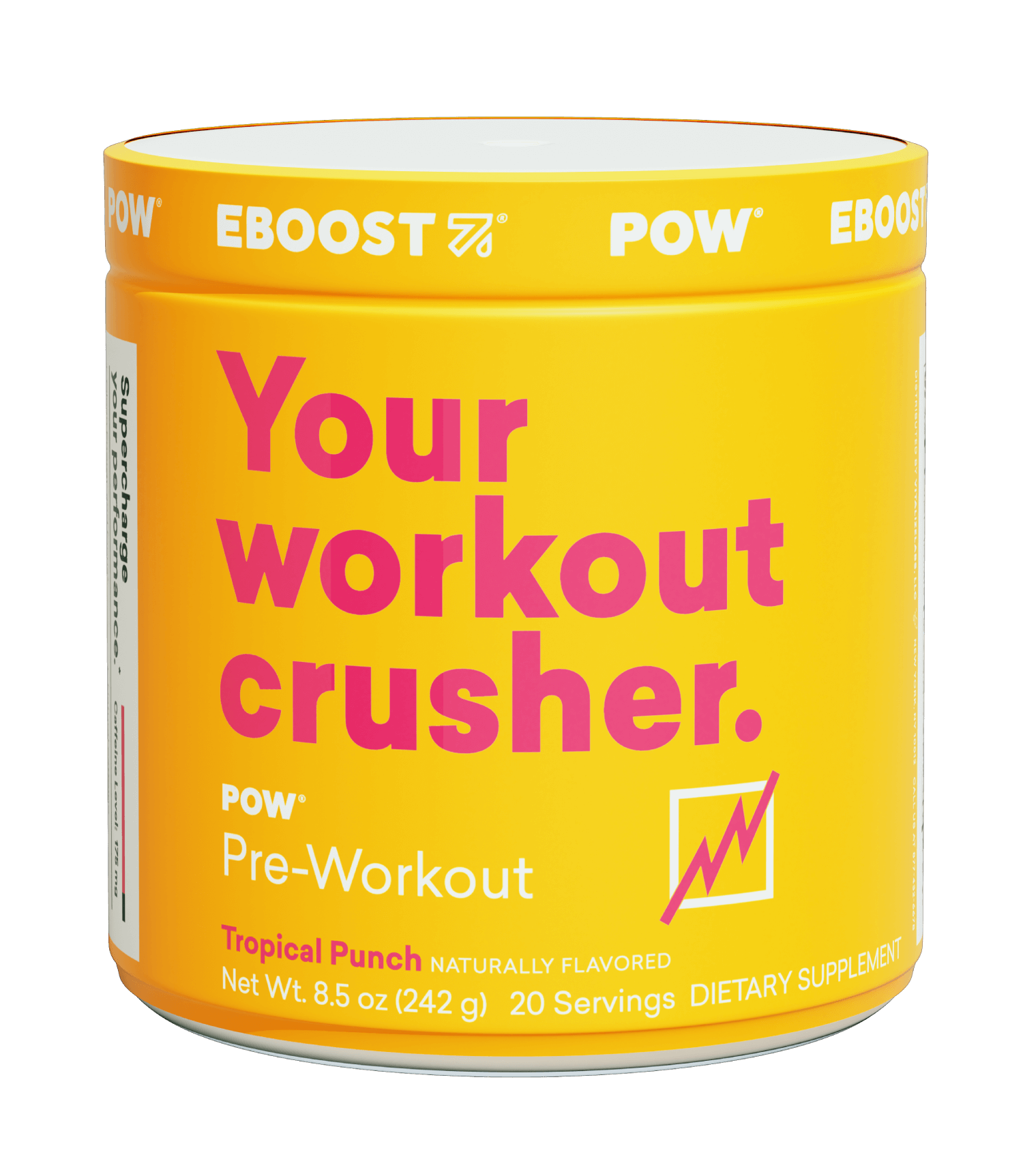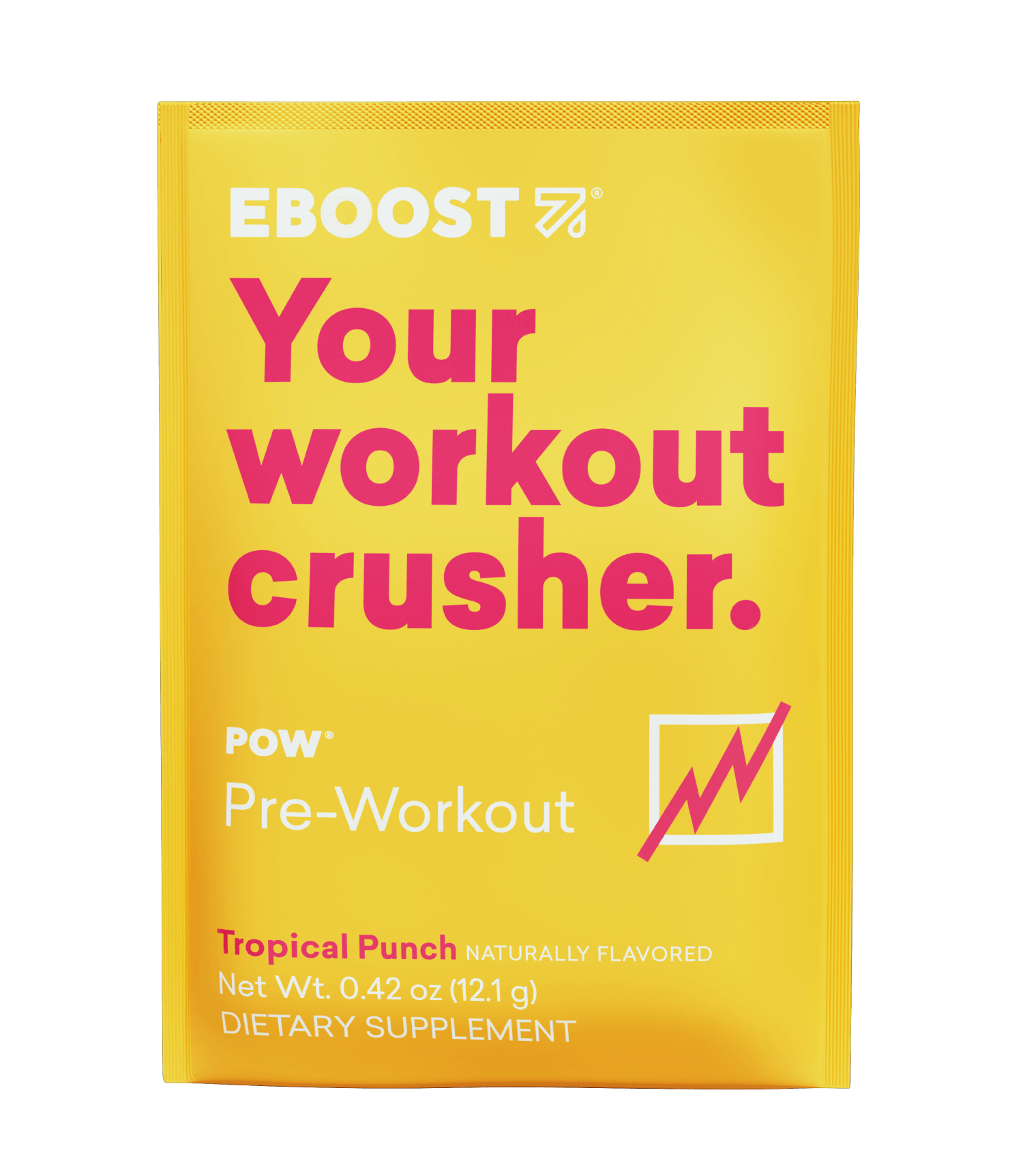 Get more out of your workouts.
Reach and exceed your personal best with POW Natural Pre-workout. Designed to work within minutes and keep you feeling strong, not shaky. It's no surprise POW has a cult following of celebrities, trainers, athletes, nutritionists and health conscious shoppers. Whether you are a novice or expert trainer, POW is safe and effective for all fitness levels.
Supercharge your performance.
Muscle performance support
POW contains CarnoSyn® Beta-alanine, a natural amino acid that helps support muscle endurance and muscle strength and delays muscle fatigue during workouts. Beta-alanine is one of the most widely used ingredients for workout enhancement.
Joint mobility support
FruiteX-B®, a clinically researched nutraceutical, helps provide joint flexibility and comfort in as little as 7 days.
Energy + Focus
Natural caffeine from unroasted coffee seed, n-acetyl-l-tyrosine (an amino acid), and DMAE (a nutraceutical) provide steady energy and focus without the typical jitters and crash.
Circulation Support
Organic beet root juice powder helps promote healthy circulation during exercise.
Stress-relief and mood support
5-HTP and L-theanine, two naturally occurring amino acids, help power you through your workout without the anxiety feelings associated with other pre-workout products.
Fast-acting effervescent system
Made with a unique effervescent system, POW® starts working within minutes!
Perfect for:
Weight training.
HIIT.
Cross training.
Cycling.
Enduring more miles and reps.
How to Use
---
Five to ten minutes before your workout, empty one packet or scoop into a glass or bottle. Add 6-8 fluid ounces of water and allow the mixture to fizz. Mix gently to avoid excess foaming.

Heads up: POW® contains beta-alanine, a natural amino acid that may cause a harmless and temporary tingling sensation.
From Our Fans
POW is my favorite EBOOST product hands down! I love the fact that each time I take it, it has a consistent delivery of focus, energy, and great taste! Kameron Johnson

Owner / CEO of KJFITCo
Buy Now